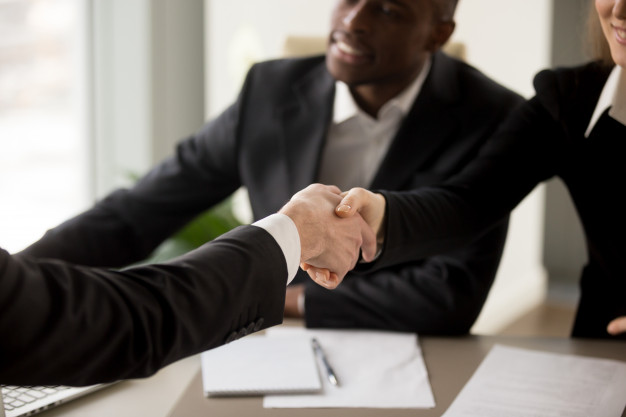 We pride ourselves in helping public and private sector organizations in the CEMAC countries build their HR capability for a better service delivery that are aligned to their respective goals. We work closely our clients to understand their needs before formulating tailored resolutions.
Our vision
Our passion is to promote and contribute to build, develop sustainable HR capability in the sub-region. We aim therefore to becoming the leading provider of bespoke Human Resource Management Solutions for organisations of all size in the CEMAC zone.
Why focusing on the CEMAC region?
In this era of globalisation and increased global competition, it is recongnised that an organidation's success critically depends on effective management of its human assets. Hence the importance of having skilled, committed and empowered workforce with a willingness to develop personally whilst gaining satisfaction from meeting organizational goals.
The public sector industry is rapidly transforming, and the importance of its relevance is undisputable. CEMAC countries governments as well as their other African counterparts are currently undergoing huge public services modernization reforms. These reforms need to be supported by effective professional HRM policies and practices to ensure supportive workplaces where human capital is valued, treated with fairness, has clear career opportunities and learning path.
Services provided
Our expertise revolved around the following:
HRM Consulting to ensure a tight coupling between HR Strategy/policies and business objectives
Recruitment and selection
HR related training to ensure public sector organizations make the best use of their great assets that training meets the changing needs of public services and local communities
HR Outsourcing to relief administrative worries and enable more focus on core activities
Our values
Respect – we believe that each society, government or public service institution has different goals and values
Excellence – for us, effective HRM is crucial to good governance and better service delivery
Reliability – we work together with our clients continuously and consider ourselves as part of their team
Trust – we don't just seek profit but tremendously value long term relationship
Why us?
We have in-depth knowledge of the sub region, that means a better understand of specific challenges faced by CEMAC businesses including the public sector about enhancing HRM capability within their services
We have professional expertise at all levels of HRM (strategic and operational)
Our equation and tips:
Effective HRM policies and practices + alignment with business goals
=
Better service delivery through healthy, highly motivated, productive and engaged Workforce
Life or death? The choice is yours. Our advice:
Be wise and choose CFEII HR Solutions for the maximization of your people performance in alignment with your set targets.
We look forward to work with you in the very near future and to build and enjoy a long-lasting relationship.
Chantal Mbella
Head of CFEII HRS